As specialists in the construction recruitment sector, our clients who need people like you come to us every minute of every day for help. Each year, we place thousands of candidates into various roles within the construction sector both on a temporary and permanent basis.
Wanting to step into the world of construction, or looking for your next career move, then speak to one of our specialist recruiters today!
In construction, that team dynamic is vital. We understand that, and that's why we don't just provide the skills, but also the characters that will hit the ground running for our client, that is why we take the time to get to know you individually, know your skills, previous experience and qualifications and what work you are looking for when you come into branch to register. 
"Retaining your candidates in this market is imperative and sometimes people are guilty of overlooking the little things like being recognised, we make sure we are not by ensuring our workers feel valued, they aren't just a number to us".
Here is one of our valued candidates Rick, who after working for us for 5 years was offered a permanent contract! We wish Rick all the best with his new employer!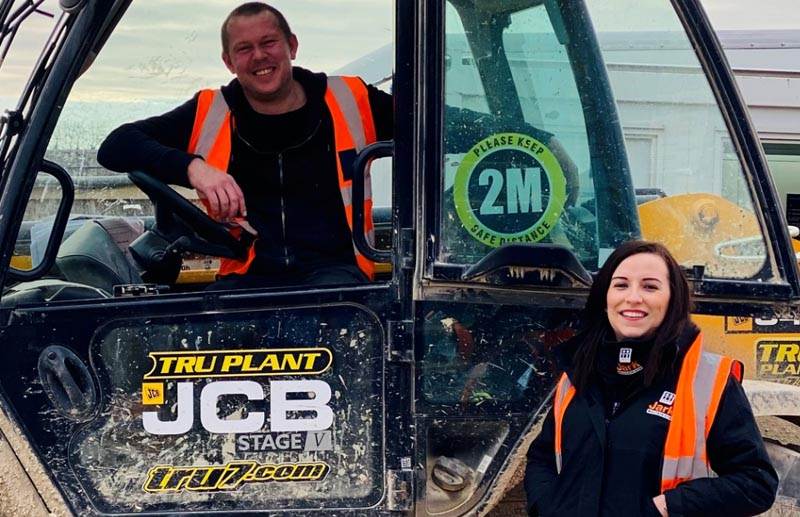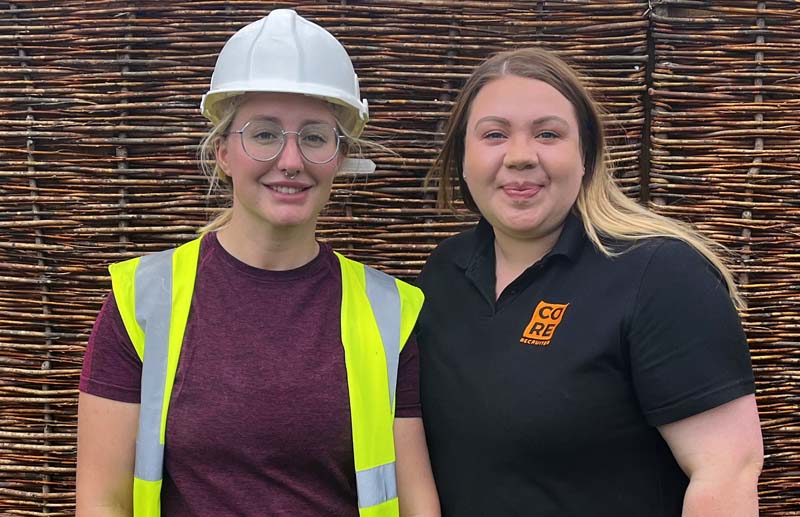 "I have now worked with Core Recruiter as a labourer for 3 months and have had the best time at work for a long time. Molly and the team has kept in contact throughout and made sure I found sites okay and that I got on well at the sites they have put me on. She has continually supported me on my journey into construction and always had work for me. I have always been paid on time and had reminders every week to get my timesheets in – if I got a bit side-tracked! Even as I'm leaving Kelly has got in touch, and supported me transitioning into my next role as a manager and I couldn't be more grateful for the opportunity that has come from working. The girls have given me confidence to work in this type of environment and I would highly recommend Core Recruiter as a company to work for and would readily come back to them too!" Jade
Work Finding Services Agreement
To support your application we will need to see some documentation to verify your identity. This will include a
passport
or
A4 birth certificate
and proof of your
national insurance number.
We will also need copies of any CSCS/CPCS/NPORS tickets, or any other construction related qualifications such as SMSTS, SSSTS, Asbestos Awareness, DBS, First Aid, Manual Handling, City & Guilds or Face Fit Certificate.
Don't just take our word for it, see what our candidates say about us..
I registered with Core Recruiter in early February 2018. I went into the office where I was made to feel welcome and even got a cuppa tea! Not even 24 hours later I received a call from Kelly Cartwright offering me long term telehandler work with a national house builder.
I contacted Core Recruiter when I was getting back into the industry after an accident. After registering, they found me work straight away and kept me in constant work for over a year.
I recently moved to Norfolk, from Cambridge and was always satisfied with work offered and pay was always on time.
I cannot recommend Core Recruiter enough and the temporary to permanent service is absolutely first class and a clear cut above the rest. The whole team possess superior qualities. Qualities that are unmatched!
Never had any issues whilst working for them, Kelly was always doing her utmost to keep me in regular work.
I was with the same contractor as a labourer for 10 months which then turned into an employment contract with them as a trainee site manager. I can't thank Kelly and the Core Recruiter team enough for setting me up out of nothing.
After this successful placement I was then offered other multiple placements with Core Recruiter which then led to a permanent position with a multi award winning regional house builder. Not only was i over the moon with that offer but I was blown away by the swift and professional manner in how the transition went.
Great company! helpful team, great wages and good jobs offers!
I have worked with Core Recruiter for about 6 months as a labourer and have never had a problem with them at all, I have always had work from the day I started, they even helped me fill out my sign in from with the bits I struggled with. They're always friendly over the phone and make you feel welcome. Can't fault them at all.
Molly from at Core Recruiter was absolutely amazing. She phoned me on a Tuesday and I start working for the company within days. She was very professional and also gave me personal advice which made the whole changing career a simple process. Cannot recommend Core Recruiter enough. I will be looking to recruit more staff and most certainly go to Core Recruiter.
A hard-working, knowledgeable team who really understand their audience and the complexities of the construction jobs market.